EatDrinkMadison.com is pleased to have guest blogger Sabra Gent of Keller Williams Realty offer her expertise for selling your home in the winter months: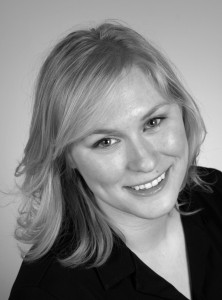 While most of us think that the spring and summer months will be the best time to sell a house, I have to say from experience that you can sell your home in any month. This is because of supply and demand–there are always people needing to move throughout the year. So if you list your property in say, January, it will gain more attention and you could possibly see it selling more quickly as buyers have less inventory to choose from.
This is what I recommend to my clients to get their houses ready. First, spend some time on the exterior, as curb appeal (and the first impression) is important. Make sure to clear all the snow and ice off the driveway and sidewalk, and remove the icicles hanging from the roof.
Once inside, it's expected that prospective buyers will take off their shoes, so don't worry about them tracking snow in your house. I always bring booties for them to wear.
Even if you've already vacated the house, keep the temperature warm. The longer prospective buyers stay in your house, the more interested they get. You may have to turn the heat up even more if your windows have plastic coverings, which need to be removed.
In terms of decorating, make sure your Christmas decorations are gone. In fact, I recommend not putting up any holiday decorations (e.g. Valentine's Day). Instead, place plants or flowers throughout–they'll make your place more inviting.
One last tip: if you have pictures of what your house looks like in the warmer months, consider framing them and putting them by the real estate info sheets. That way prospective buyers can get an idea of what the house will look like six months from now.
If you need any more advice, please don't hesitate to contact me. I'd love to help you out!
Tags: real estate