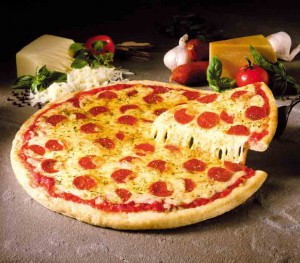 The other day, I was re-watching the episode of Travel Channel's "No Reservations" that featured food porn. Host Anthony Bourdain ate such tantalizing delicacies such as sushi, prime rib and cured meats that it did what food porn is supposed to do: it made me hungry.
Subsequently, I decided to do some research on the topic. Wikipedia says food porn can "arouse a desire to eat" or glorify "food as a substitute for sex." Food to replace sex? To each his own, I guess.
I checked out foodporndaily.com and foodporn.net. Both sites display high resolution photos of carefully pieced-together dishes, ranging from appetizers to entrees to desserts. Since I had just eaten lunch, the photos–while striking–did not rekindle my hunger. Next time I'll wait a few hours.
Food porn also is loosely related to food fetish. The PG version describes those who enjoy a specific type of food porn, such as deep fried foods or Thai cuisine. The R rated version describes using food to generate sexual arousal (also known as "food play").
I can't imagine many Americans haven't looked at food porn regularly in their lives. Just think of most advertisements from restaurants and even grocery stores: Juicy burgers. Steaming hot pizza. Sizzling steaks. Finger-licking good chicken. Got you hungry, didn't I?