It should be no surprise that food is a major topic of discussion surrounding the World Cup, which runs June 12-July 13 all over Brazil and showcases 32 countries.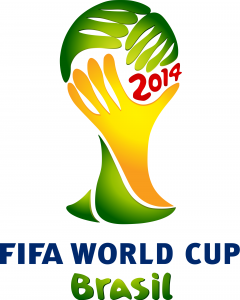 I understand that for any away team, you want your athletes as comfortable as possible, which makes sense that teams imported their own food to Brazil. For example, the U.S. players packed oatmeal, Cheerios, peanut butter and A1 Steak Sauce, and they even brought their own chef, according to an AP story. The Italians reportedly brought Parmesan, olive oil and prosciutto.
It turns out there's another good reason for bringing your own food, as CNN revealed that the  Brazilian consumer protection agency nailed two hotels for having expired food in their kitchens. The Italian and British teams are staying at those hotels.
I previously created a food version of the NCAA Sweet 16 and had planned to do it for the World Cup, but someone has already created the World Cup of Food. However, it doesn't mirror the actual teams in the tournament; for example, you'll see a story on Argentina (steak with chimichurri) vs. Canada (poutine).
What restaurants would be worth checking out? Fortunately, the Daily Meal created a list of the top 17 restaurants in Brazil. From that list, I would for sure want to try Kinoshita (Japanese) and Fasano (Italian).
That reminds me, what are some native Brazilians foods? I know of caipirinhas and fried bananas. Thanks to Celebrate Brazil for pointing out the most popular foods by region, like barreado (stew meat simmered with spices for 18 hours) in Southern Brazil.
Lastly, if you're an American at the World Cup and you miss your comfort food, don't worry–the concession stands sell Coca Cola, Budweiser, hot dogs and hamburgers, according to the menu. Or, you can always eat at a Brazilian McDonald's, which has most of the American menu items.